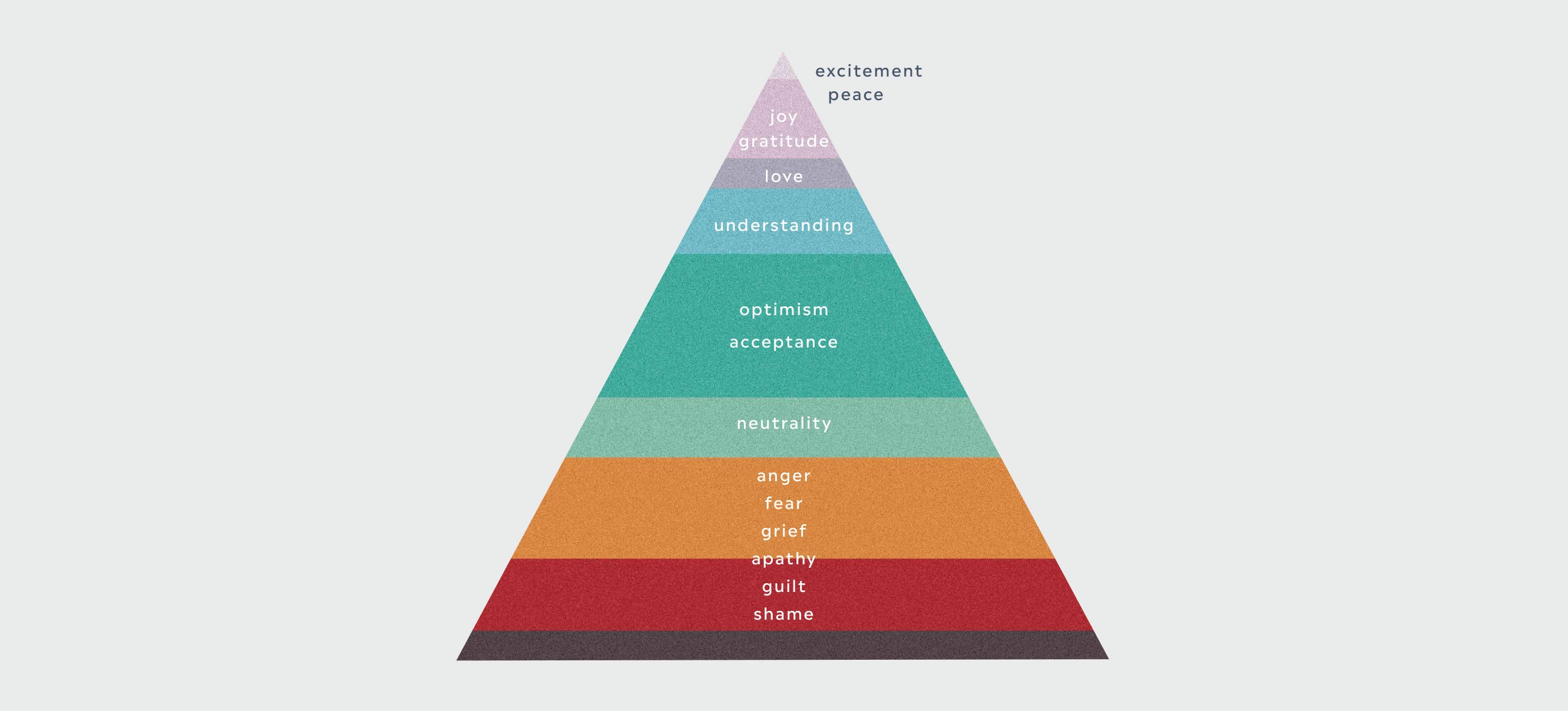 What emotions do you experience most commonly, on a day-to-day basis?


It is normal to have a wide range of emotional responses to stimulus. This exercise, however, asks you to try to identify the state (or states) that you resonate with most as being those that you regularly hold.
Are you mostly positive and optimistic? Or perhaps it is more common to find yourself feeling angry? Would you say that, more often than not, you feel anxious?
We might believe that "this is my lot in life", or "that's just how things are, there's not much I can do about it".
But what if it isn't?
What if our general state of being can be different? What if it's possible to shift from grief to acceptance? Or from feeling neutral about life to finding excitement in the everyday adventure?
This is the work of QEC. Bringing together a powerful combination of techniques in a single session. No medication. No meditation. No lengthy talk therapy. QEC has helped thousands of people to achieve a healthier, happier life, free from the limitations of the past.
Frequently asked questions
QEC is a practical tool that can help us to become the person we would truly like to be, reaching our full potential. It is particularly effective in helping to 'clear the baggage' from our past, which often manifests in repeated, unwanted behaviour patterns that impact ourselves and others. Much of the cutting-edge work being done by Dr Salmon is in the area of past trauma and it's here that QEC is particularly effective. However, there is no limit to the ways in which QEC can help. If you suffer from stress, anxiety, depression, grief, phobias or fear, QEC can help. It is also a powerful way to improve relationships and remove 'blocks' to performance, both in the workplace and in sport.
+
-
What does a QEC session look like?
A QEC session is, on average, 90 minutes long. The sessions begins by exploring the issues needing to be resolved. This is done using Gestalt exploration and dialogue and takes about half the time. Once the issues are clarified, the session moves on to the QEC technique where the client and therapist together create sentences to install for change. The session then moves onto the installation part where these sentences are installed by breathing in a certain way, sitting in a cross-over ´whole brain´ position and accessing a feeling of gratitude. This allows for a very rapid brain wave to occur with which the sentences are installed. The installation takes only about 20 - 30 seconds and results in new wiring in the brain. The client is awake and consciously participating all the way through.
+
-
How many sessions will I need?
QEC is relatively short term therapy because it works at the subconscious level of mind, changing limiting beliefs and healing traumas. This is comparatively fast. It is suggested that an initial 4 sessions at weekly intervals are tried, with review on the 4th session. Ongoing work can be discussed and planned at this stage. On average QEC takes anything from 4-20 sessions or longer, depending on the personal trauma work needed.
+
-
How do I find a QEC practitioner?
There are two ways to find a practitioner. If you sign up for one of our 5-week healing programmes, you will be paired with an experienced practitioner and will begin your journey there. You can also head over to our find a practitioner page and search through our global list of certified practitioners. The nature of QEC makes it particularly effective online - meaning you can see a practitioner anywhere in the world, via zoom.
+
-
Can I do QEC with Dr Salmon?
If you would specifically like to see Dr Salmon, please contact Anima (Dr Salmon's PA). You will receive an indication of when and if it is possible to see Dr Salmon. If her schedule renders her unavailable, she will refer you to one of her experienced practitioners.
+
-
What countries and languages is QEC available in?
We now have practitioners in over 25 countries. If you would like to see a practitioner that speaks your language, simply filter your search results by language on our Find a Practitioner page.
+
-
Is there an age restriction for QEC?
QEC is only done, at this time, with people 16 and over. Dr Salmon currently works only with parents and family systems. If there are problems in children under 16 years of age, it is recommended that you contact Dr Salmon directly to discuss what can be done.
+
-
I don't have any "issues" as such but I feel that I'm not reaching my full potential. Can QEC help?
Fundamentally, 'blocks' to performance or creativity are self-imposed limitations. Most often, this is completely out of our conscious awareness. QEC is very effective in identifying the causes of our limitation - why we aren't operating from a place of 'flow', at full capacity - and changing our thinking to align closer to our conscious goals. Whatever your performance goals in life - QEC is a simple, powerful tool to help you achieve them.
+
-
What makes QEC so effective?
QEC is the culmination of a lifetime of searching for the best ways to heal. Combining cutting edge neuroscience with the principles of Gestalt Psychotherapy, QEC adopts the practices that have been proven to work. No pharmaceutical medications are needed. No need to refine your meditation skills or sit with a therapist for years. It's a unique and clinically-usable approach that works rapidly to change long-held limiting beliefs and heal past trauma, by "rewiring" the neural pathways in the brain.
QEC was created by Dr Melanie Salmon, a medical practitioner and Gestalt therapist, who became frustrated when many of her patients were getting sicker within mainstream work. She left both General Practice in the UK, and her Gestalt private practice, to "find another way."
QEC is the result of this lifetime of work and searching to find another way that does work. The story can be read in her book of the same name "There Has To Be Another Way" available here.
QEC is short for Quantum Energy Coaching. The first part of the name stems from the process by which we create our reality, every second of every day, as explained by the laws of quantum physics. And, having emerged from two decades of Gestalt psychotherapy, QEC is partly a coaching modality in the way our practitioners work with you on the issues you face. Finally, everything is energy. Energy connects one thing to everything else and so it is fitting that the word acts as the bridge to connect the quantum and coaching concepts.
+
-
Can I see a QEC Practitioner for a session, online?
QEC is available online as well as face to face with all practitioners. You can find a practitioner here.