Do you feel that inner glow of satisfaction — with your life, your choices and with who you've become?
Are your intimate relationships filled with heart-felt warmth and satisfaction?


Do you wake up each morning excited for the day ahead, trusting your creative ideas, and knowing your choices are leading you towards creating the life you truly love?
This introductory course will equip you with the ability to make significant, positive changes in your life. Over 4 weeks, you'll learn everything you need to know to be able to use QEC for yourself. It's the first, exciting step towards a new future, defined on your terms.
Programme 1: 14 Sep - 10 Oct 2023 (SOLD OUT)
Programme 2: 10 Sep - 20 Oct 2023 (SOLD OUT)
Programme 3: 17 Jan - 8 Feb 24 I Bookings open
NEW COURSE DATES:
17 January 2024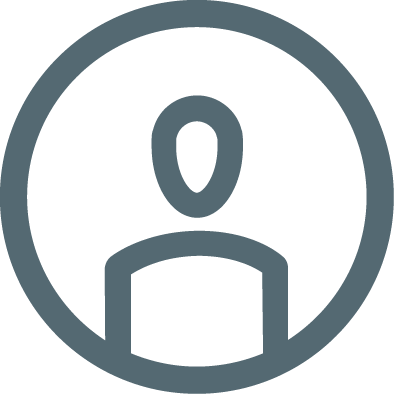 Learn how to use the QEC method to work with your own, personal challenges
Online, 4-week training presented live by Dr Melanie Salmon
An experienced QEC supervisor will guide and support your learning.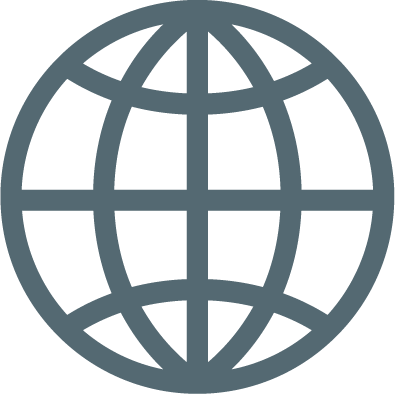 Begin your journey of discovery into the power of this modality - become part of our thriving, global community.
Complete Module 1 of the NEW Practitioner Certification Training Programme.
What you'll learn
Introduction to QEC
WEEK 1
Welcome to the course! Your journey of transformation starts here.
The story of the origins of QEC is a fascinating one and will offer a first glimpse into why, over the past 15 years, it has proven to be so powerful.

Emerging from the crucible of medicine and Gestalt
Psychotherapy, we'll take a look at the cutting-edge science that provides the bedrock for this modality, so that we can begin to understand how QEC works. We'll explain in simple terms the latest, exciting discoveries in epigenetics and neuroscience and you'll see how new thinking is
transforming how we heal, both mentally and physically.

This deeper understanding will accelerate your journey as you begin to learn the technique in lesson 2.
+
-
1.2: The shape of things to come
In the second part of lesson 1 we will turn the focus to you.

You may already have an idea of what isn't working in your life – what you'd like to change if you could. Dr Salmon will guide you through an exercise that will allow you to view your life from a different angle, revealing a new picture of what might be preventing you from experiencing the life you'd prefer.

Many of the issues we face in our everyday lives originate from the limiting ideas we hold about ourselves and our place in the world. These 'belief systems' are hard-wired in the brain, a sum total of our past experiences since birth and they aren't always easy to recognise.

The powerful exercise in this lesson will help you to 'peer beneath the surface' and identify limiting belief systems. Next time we meet, you'll take these insights and begin to work with them using the powerful 'supercomputer' of the subconscious mind.

The QEC self-help method
WEEK 2
In lesson 2 we'll begin to learn the QEC method:
+
-
2.1: Accessing the subconscious
The process of accessing and working with the subconscious mind is fascinating and surprisingly straight-forward, as long as we employ certain techniques.
It's at this stage that you will begin to use the QEC method. You'll lean how to effectively use QEC to change negative thoughts, feelings and behaviour that you may have been struggling with for years. You'll begin to reshape your life in a positive way that will radiate like ripples to all aspects of your life.

Dr Salmon will take you step-by-step through the QEC method, with a live demonstration and Q&A session where you'll be able to ask questions about anything you'd like to unpack further.
Create the relationships you want
WEEK 3
After examining the connection we have to ourselves, we focus today on the health of our connections with others.
+
-
3.1: Better connections
In week 3, we'll put your new QEC skills to use in the area of relationships. Why relationships? Well, relationships underpin our interaction with everything in our lives, from the relationship we have with ourselves, to other people and of course, to things. The nature (or health) of our relationships determines our experience.

In this lesson, we'll keep the focus on our interpersonal relationships (such as with family or friends) and begin to use the QEC method to improve the health of your connections.

This approach employs one of the most fundamental principles of QEC – that you have the power to change anything in your life by changing the nature of your relationship to it.

Create the life you want
LESSON 4
Let's broaden our focus by looking at the other aspects of our lives that can be addressed with QEC, such as:
In our final week, we'll expand our view to examine our relationship to other important 'things' in our lives, starting with money. Together we will unpack common dysfunctional beliefs that we might hold around money, such as: 'It's scarce', or 'how much I have of it, says something about my ability or value as a person'. Dr Salmon will offer an approach that helps us to form a new, healthier relationship to money and unlock abundance in our lives. 
Many of us might have a sense that we're not living our most inspired, fulfilled life. Perhaps you're struggling to express yourself creatively. Or feel stuck in a career that you're too afraid to leave. From dealing with stress to career performance goals, we'll learn how to pinpoint the underlying beliefs that may be limiting your progress.
With the QEC approach you've just learned, it is possible to replace self-imposed blocks with a positive belief system that supports you on this journey to creating the life you want.
By now, you'll have had personal experience of how the modality works and there's a good chance that you'll want to try it with other people, such as your family, friends or paying clients. It is very important, however, that you understand that this course does not equip you with the necessary tools to be able to work with other people. Working with others is rewarding and exciting - but you'll have to learn much more before you will be allowed to do so. Dr Salmon will end the course with an overview of the next two modules which teach you to become a certified QEC practitioner. If you like what you've experienced and feel you'd like to work professionally, this further training will be for you.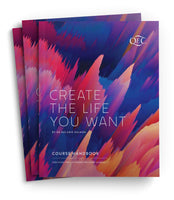 All participants will be sent our course handbook which includes comprehensive information on the topics covered in the course, so there will be no need to take notes during the lectures. The handbook will be emailed in PDF format.
QEC is a practical tool that supports me every time I face an issue in life. I am profoundly grateful to Melanie to have given me this opportunity to join her course and be trained by the founder.


GIORGIA, SWITZERLAND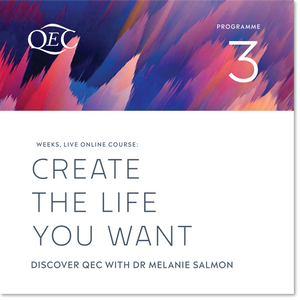 Frequently asked questions
+
-
What are the prerequisites to attend this course?
This training course is available to everyone who would like to discover QEC for self-help. There are no prerequisites.
+
-
How long is the course?
The course is 4 weeks in total.
+
-
How many days/ hours per week are required?
You will need to be available for 4 hours per week (spread over two days). The weekly schedule is structured as follows: 2 hours for live training with Dr Melanie Salmon, and 2 hours for group supervision.
+
-
How many people are there per training programme?
We allocate a maximum of 16 places per course. You will be placed into groups of 4 for group supervision, with one dedicated supervisor.
+
-
Is the entire course run online?
Yes, everything is online, via zoom. All you need is an email address and a good internet connection. Before the course begins, you will receive a link via email. Simply click on it to join the session when the time comes.
+
-
Is there certification with this training course?
No. This training is an introduction to QEC, teaching the basics of the modality for self-use only. However, you will have the option to progress to the QEC Practitioner Certification Training if you so wish. If you would like to know more about the certification training, please see the page on this website or get in touch with Anima at connect@qecliving.com.
+
-
Can I use QEC to work with others once I have completed this course?
Absolutely not. This course teaches the basics of QEC for personal, individual use only. You will not be eligible to work with others using QEC. Should you wish to continue your QEC journey and become a certified practitioner to work with clients, you will need to attend the certification training. If you would like to know more about the certification training, please get in touch with Anima at connect@qecliving.com.
+
-
Do you have a refund policy?
Yes, we do. You can read our full refund policy by clicking on the link in the footer of this website.